Members Pier Dues
All Pier Dues are required to be paid
in full by May 31st of each year.
• Annual Pier Dues: $ 75.
• Boat Slip: $ 100.
• Boat Lift Install: $100.
• Personal Water Craft Slip: $ 25. (each)

Next Annual Beach Association Membership Meeting
Date: Sunday, March 26 - 2017 - 1:00pm
Meet at the Beach / Topics for discussion:
• Pier installation will be hired
• Financial Statement
• Boat Slip Assignments
• Membership Picnic
• Beach Maintenance
• Election of Officers
• Other issues

Pier Installation & Removal Schedule:
==> Tentative Installation Date:
Pier Installed - April, 2017
==> Tentative Pier Removal Date:
Oct. 2017


Attend Our Annual Summer Picnic in 2017


All members are welcome !
Date: July 8th
Meet at the Beach - 12:00 Noon
Good Food and Fun at the Lake.



Pier Meeting Minutes:

Meeting Minutes From: May 8th, 2004
Info Coming Soon.



••--------------------------------••


Meeting Minutes From: May 3rd, 2003
The members agreed to look into replacing the old pier.
A presentation was given in which three separate pier manufacturers' products and prices were compared. Pros and cons were discussed among the SubDivision members.
More info on July 5th, 2003 at the Picnic.



••--------------------------------••


Meeting Minutes From: May 4th, 2002
Thanks to all the members who attended our annual
pier meeting. - Our members voted on.....

1. CONSIDERING REPLACING THE PIER:
The members agreed to look into the possibility of replacing the pier, and are considering costs and feasibility.

2. REGULAR MAINTENANCE OF THE PIER:
The members decided to replace entire sections of the pier at once. Approximately mid-April each year. Only if we keep the old pier.

3. ANNUAL 4th of JULY PICNIC:
Held on Saturday July 6, 2002, 1:00pm, Drinks (beer and pop), hot dogs and hamburgers will be provided at no charge to members. Members are encouraged to bring their own snacks and side dishes as well.

4. PIER INSTALLATION AND REMOVAL SCHEDULE:
The members voted in a consistent year-to-year schedule for pier installation and removal -
PIER INSTALLATION: First Saturday in May
PIER REMOVAL: Last Saturday in Sept.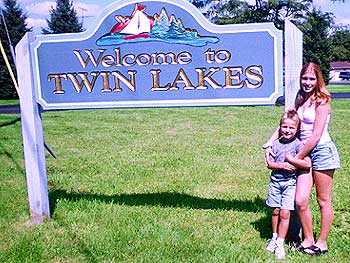 Welcome to Twin Lakes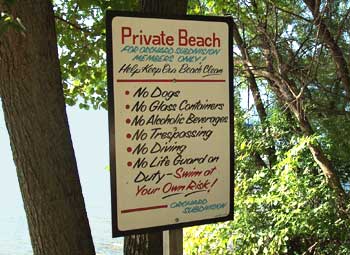 Help Keep Our Beach Clean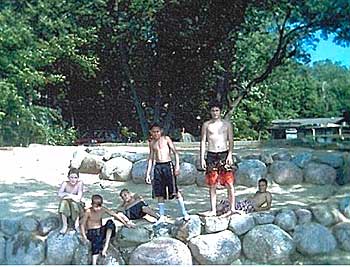 Summer 2001 "The Neighborhood Boys"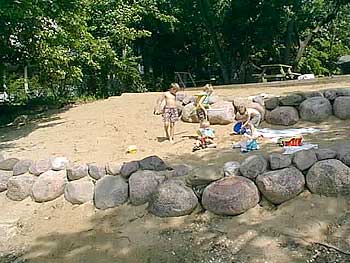 Summer 2001 "The Cerer Boys at the Beach"